Another Blooming Birthday!
By
Carrie Ann Green
Jul 15, 2014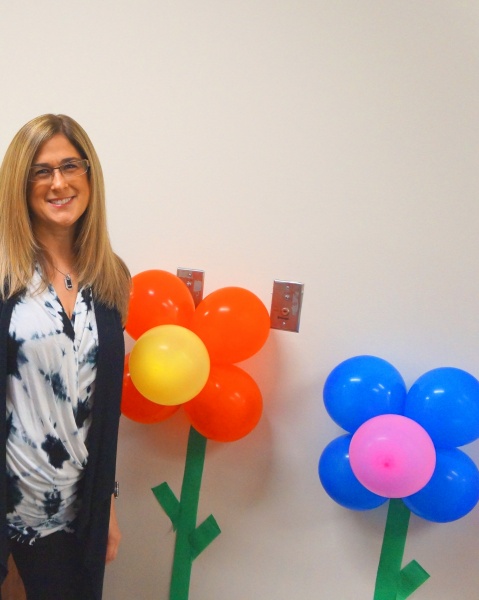 Balloon flowers brightened our office space for Sarah's birthday.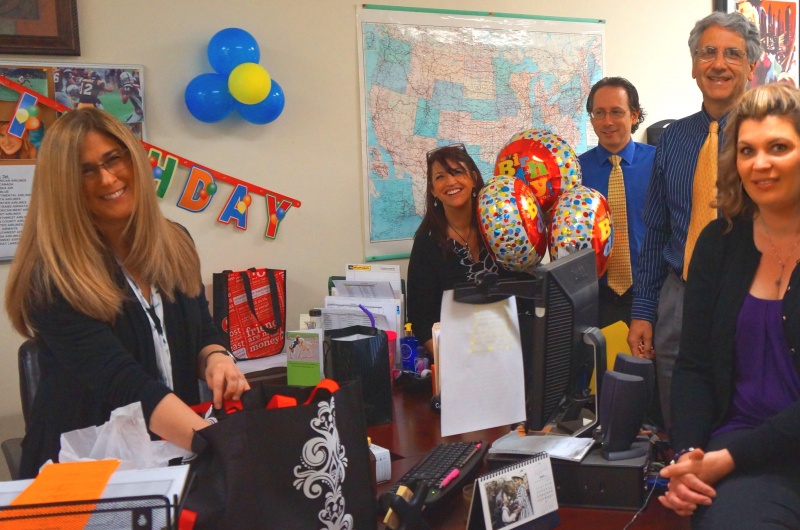 We all gathered around when it was time for Sarah to open her cards and gifts.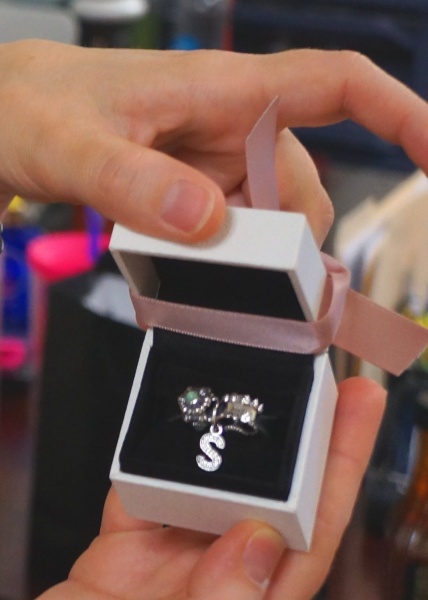 Opening Pandora's box!  Sarah's present from all of us—several
lovely Pandora charms to add to her charm bracelet.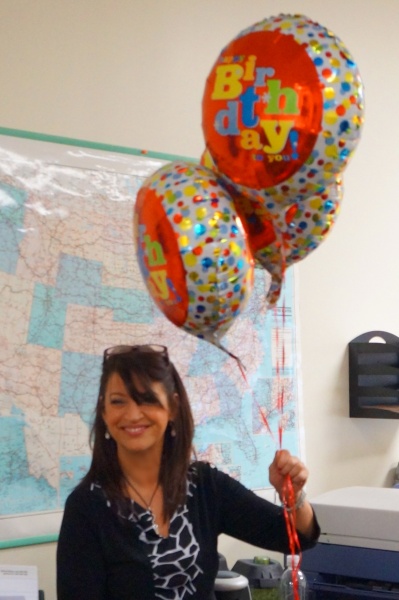 Special thanks to Kim for organizing this birthday bash!