Birthdays Are A Blast At Global Resources!
By
Carrie Ann Green
Feb 24, 2015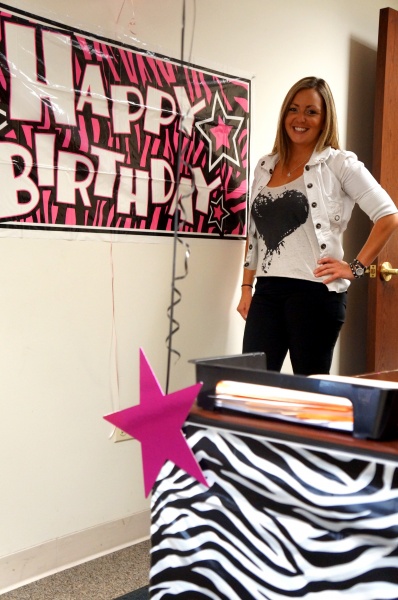 Turning a year older is actually a lot of fun at Global Resources!  Our corporate culture embraces having the work space decorated to celebrate your special day (although, if you'd rather not be featured in such festivities, your wishes are quietly respected).
Coworkers are continually flexing their creativity to come up with unique decorating themes that are personal and meaningful to the recipients.  Favorite colors, fashion (a fondness for zebra print, for example) or pets may be featured.  Desks, doors, and hallways are often festooned with streamers, banners and balloons; so that anyone walking by knows that it's your day and can wish you a Happy Birthday.
Additionally, during the lunch hour, after an enthusiastic rendition of 'Happy Birthday to You' by everyone gathered in the conference room, corporate springs for an office treat to be shared.  It's whatever the birthday person desires—cake, ice cream cake, cheesecake, ice cream sundaes, cookies, etc.   The anniversary of your birth is a day that we're all happy to celebrate at GR!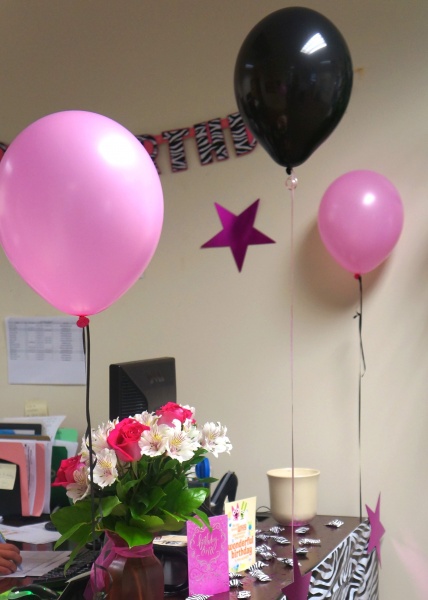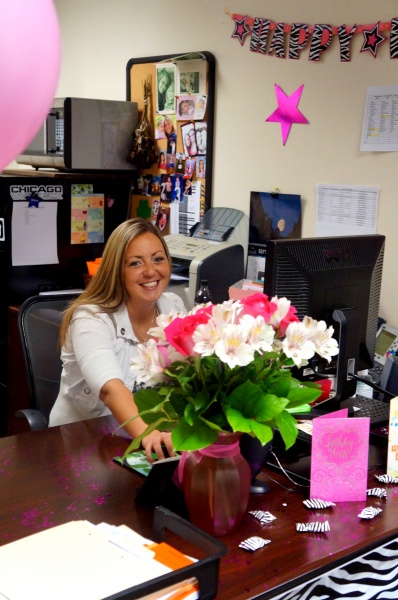 Happy Birthday, Katie!