Can A Blood Drive Be Warm & Fuzzy?
By
Carrie Ann Green
Aug 8, 2014
If your company has ever hosted a blood drive for the American Red Cross, you're aware that it's not an easy sell, such as a bake sale—mmm, warm homemade chocolate chip cookies, or even asking for a cash donation for a charity.  It involves blood and needles.  It's a personal sacrifice.
You Just Need a Spokespuppet!
We wanted to soften the clinical message of the Red Cross supplied flyers and make our blood drive much friendlier and more approachable—dare we say, even warm & fuzzy…  Enter our promotional inspiration from Sesame Street!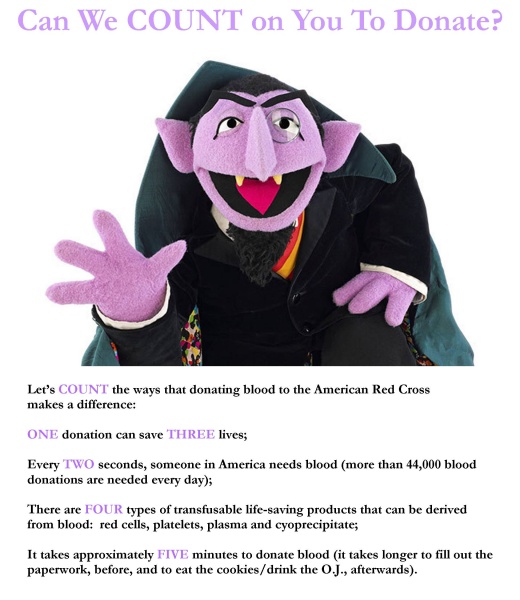 We still shared the all important Red Cross message of how one donation has a huge impact, but we also made sure to mention there will be cookies and O.J. as well as utilized a beloved purple Muppet to set the tone.
All Smiles During the Blood Drive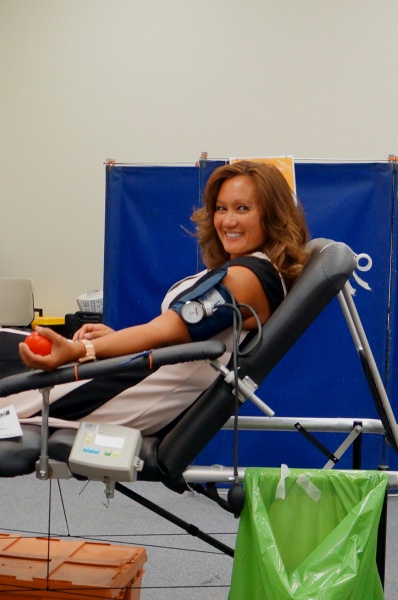 Our blood drive organizer Marie not only runs the event, she also donates!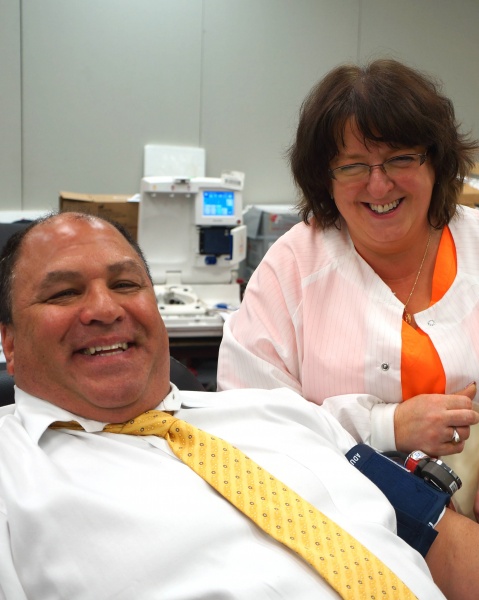 President Dave Danzig shares his happiness about donating.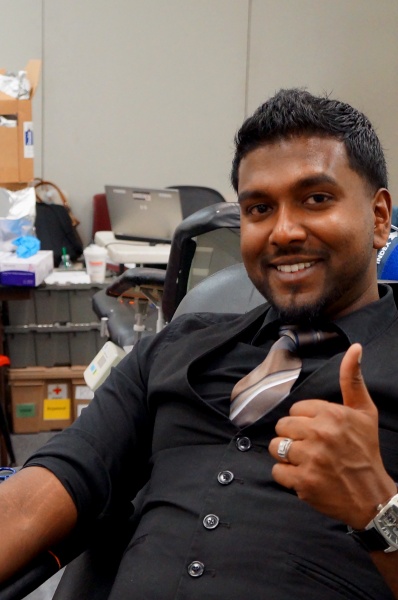 Thumbs up for donating blood!
We're happy to report that Global Resources had another amazing turn-out for our blood drive!  Not only were our appointments fully booked, but we had a list of walk-ins ready to fill the spots for anyone who wasn't able to qualify to donate.  Thanks to everyone who made a difference!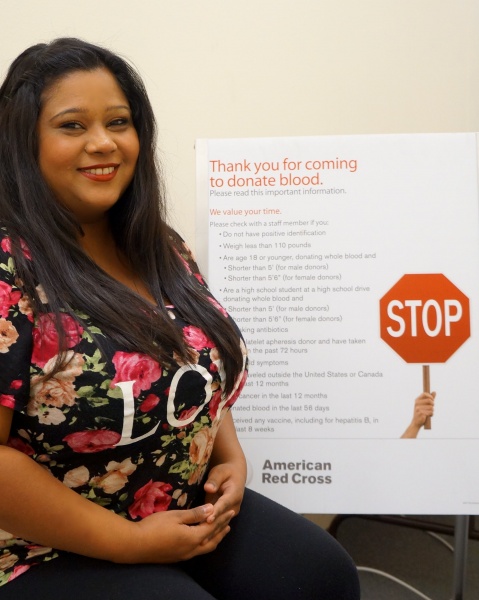 One of our walk-in donors, her shirt says it all, "LOVE."