"Employees" Posts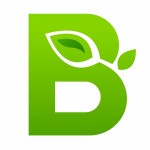 Previously, when a new business was formed, there were only two legal entity structures to pursue, either your organization was for profit or it was a nonprofit.  That is no longer the case with the development of the Benefit or 'B' Corporation.  In the simplest terms, a Benefit Corporation exists in the nebulous middle.  This allows a corporation to be for profit as well as for the benefit of some worthy social or environmental commitment.
Per 'The For-Benefit Enterprise' article by Heerad Sabeti, Harvard Business Review (November 2011):
In the past several decades…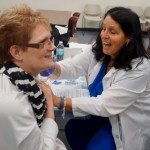 Prevention is the best strategy when it comes to the flu!
Flu season runs from October to May.  While the news may be filled with Ebola stories, the reality of the situation is that seasonal flu is far more likely to disrupt your business.  Per the www.Flu.gov website, "each flu season, nearly 11 million workdays are lost due to the flu.  That equals approximately $7 billion per year in sick days and lost productivity."  Unlike Ebola, there are preventive measures that you can take as a business owner to protect your employees, your company, and…
By
Zach Miller
Sep 9, 2014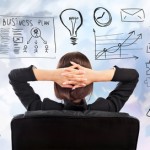 Recent legislature, like 'The Women's Small Business Ownership Act of 2014,' which addresses critical issues facing women entrepreneurs, highlights the fact that women have yet to acquire full equality with men in the professional world. While legislature addressing these problems will help the situation in many ways, it is only one step. In order to reach workplace equality for women, business owners, managers and executives must take the next steps themselves.
It's Not Easy
The lack of women in managerial, or ownership positions, is due to the residual effects from societal norms of the past. Historically, women…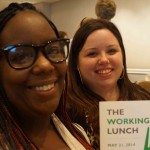 Women Employed (WE) is a Chicago advocacy organization, which for more than 40 years has been dedicated to creating fairer workplaces and expanding economic opportunities for women.  We were excited to fill a table at their annual 'The Working Lunch' on May 21st.  It was, as always, an extremely well attended, efficiently run and organized event with awesome networking and thought provoking speakers.
A Bill to Prevent Discrimination of Pregnant Workers
After a delicious luncheon, we had a line-up of three great speakers.  First, Anne Ladky, Executive Director of WE, announced the exciting news that a
A business owner must identify and solve issues regarding the competition for customers and clients on a daily basis. As a business owner, are you overlooking the competition for one of your top resources—your own employees?
Today's business owners and managers have a mindset that is much different from those of previous generations. Simply put, they expect more from their employers—especially when it comes to compensation and work culture. Employers who want to find and keep qualified, motivated, top-performing employees need to re-evaluate their compensation packages.
Salary is obviously important, but it is far from the…
How to lower turnover to increase your profits.
In order to increase your profits, you must know the "costs" of turnover. Unfortunately, I can almost guarantee that your QuickBooks, Peachtree or any other accounting system does not readily produce this information. The cost of turnover is substantially higher than your recruiting costs. In addition to the recruiting and interviewing costs, you have the training time, lost productivity associated with a new employee, etc. Depending upon the type of position being replaced, it is estimated that turnover will cost you 65 percent to several hundred percent of the beginning annual compensation.…
…but a viable retirement vehicle for business owners
According to a recent survey conducted by the Employee Benefit Research Institute, workers' confidence in their ability to live comfortably in retirement has hit a new low. Confidence about having enough money for a comfortable retirement this year hit its lowest level (13 percent) since 1993, continuing a two-year decline.
Retirees also posted a new low in confidence about having a financially secure retirement, with only 20 percent now saying they are very confident (down from 41 percent in 2007). For many business owners, the company is their source for funding retirement.…
Will it be easier for companies that are hiring to find the right person?
Due to the recent slump in the job market, the pool of candidates an employer has to choose from is growing significantly larger. Therefore, the question then becomes: will it be easier for companies that are hiring to find the right person? Typically, the answer to that question depends on the kind of position employers are looking to fill. For example, 20 percent of employers in the manufacturing sector plan to increase hiring. In addition, 19 percent of employers in the…
Find the best employees with a little hard work
Traditional recruiting tactics have become obsolete and companies must keep up with the times in order to maintain their high level of recruits. Years ago, active job seekers searched the classifieds of their local newspapers to check for job openings. Today, those same job seekers are drawn to the Internet and away from newspapers. In the past, potential recruits would call and arrange for an immediate interview with hiring managers, but now networking and technology have taken over the recruiting industry. This is true from the perspective of both the interviewer…
Employee motivation, accountability, incentives and productivity measurements
The focus of a productivity-based excess profit incentive system is to reward the employee based on the work performed over and above the minimum profit standards established by management, as opposed to a bonus given based on entitlement.
Every company has several obligations: to generate enough cash flow to meet the company's daily cash requirements, produce a profit commiserate with the risk involved in the business practice, allow the owner(s) to maintain a good quality of life and assure the employees a fair wage and safe work environment.
The concept of excess-based profit…