Enjoying The First Signs Of Green!
By
Carrie Ann Green
Mar 17, 2015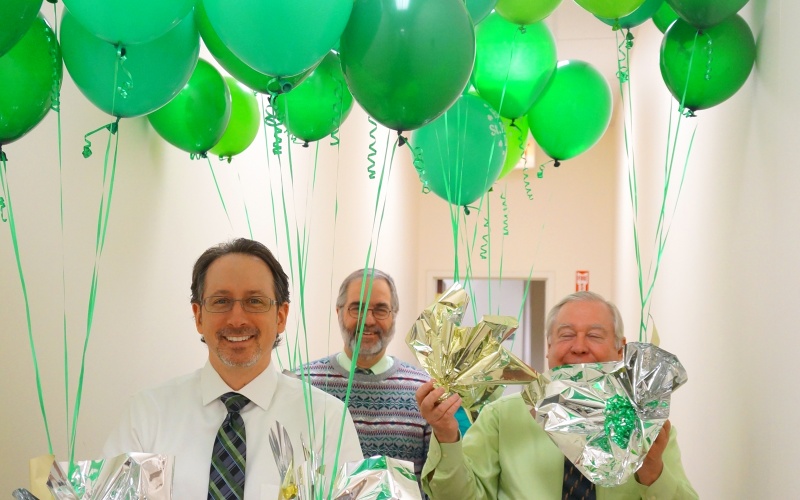 It's been a long winter in the Midwest and here at Global Resources, we eagerly awaited the first signs of green…
Depictions of Shamrocks, buckle adorned top hats and dancing leprechauns are now appearing throughout the office along with a multitude of green shades worn by our coworkers.  Kelly green, forest green, mint green, even neon green items of attire have cheered the sight of those long accustomed to the overcast grey of snow, sheet and slush.
Forget 'spring ahead,' the true harbinger of Spring is not the time change, but the celebration of St. Pat's!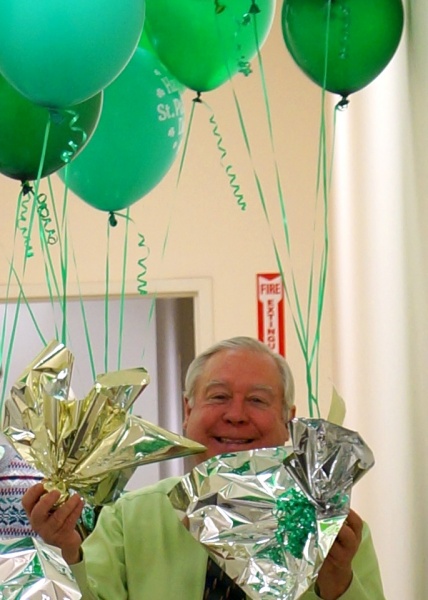 Our volunteers assembled the balloon centerpieces,
then delivered them to the cafeteria.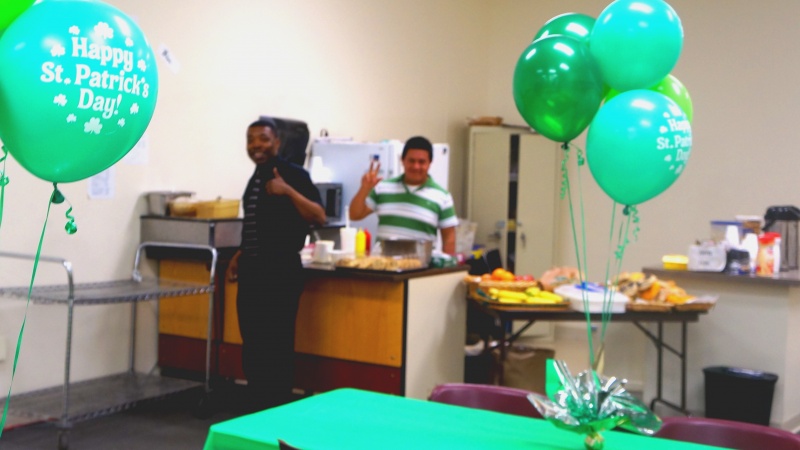 The lunch room is now ready for GR employees to celebrate St. Pat's Day!