Global Resources – Splish, Splash, We Had A Blast!
By
Carrie Ann Green
May 12, 2015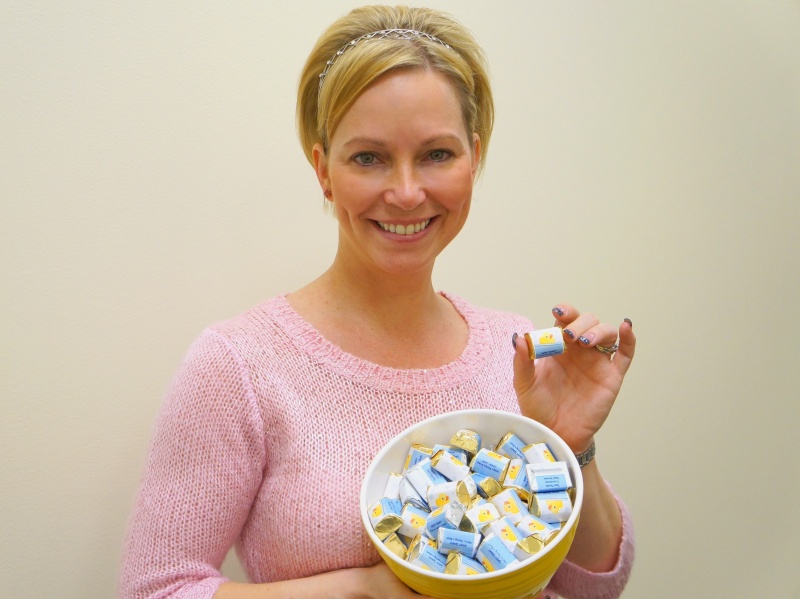 A Baby Shower requires favors!  Kerri poses with the favors that she created
for our event (she used Avery 5160 address labels and Hershey's Nuggets).  Yum!
Global Resources held a 'Baby Shower Drive' collecting boxes of donations to benefit the Teen Parent Connection, an organization that empowers young families (providing support, education, and resources that will prevent child abuse and neglect among this at-risk population) while working at preventing teen pregnancy (parents who have successfully completed the program go on to speak at area schools and community events, educating teenagers about the harsh realities of being a teen parent).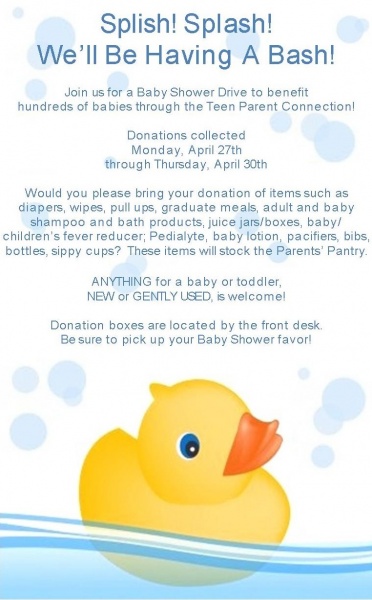 The purpose of our Baby Shower Drive was to stock the Parents' Pantry, supplying diapers, wipes, pull ups, graduate meals, adult and baby shampoo and bath products, juice jars/boxes, baby/children's fever reducer; Pedialyte, baby lotion, pacifiers, bibs, bottles, sippy cups.  We also sought any larger gifts for infants and toddlers such as car seats, clothes, toys, etc.
Teen parents can earn 'Baby Bucks' to by attending the Teen Parent Connection programs, keeping up with their child's immunizations, and finishing school.  Baby bucks are then be used to 'purchase' supplemental items in the Parents' Pantry.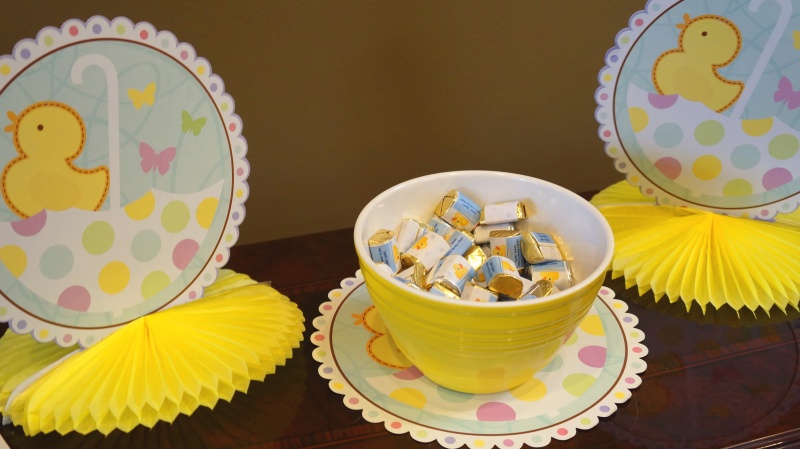 Awesome decorations from Tina!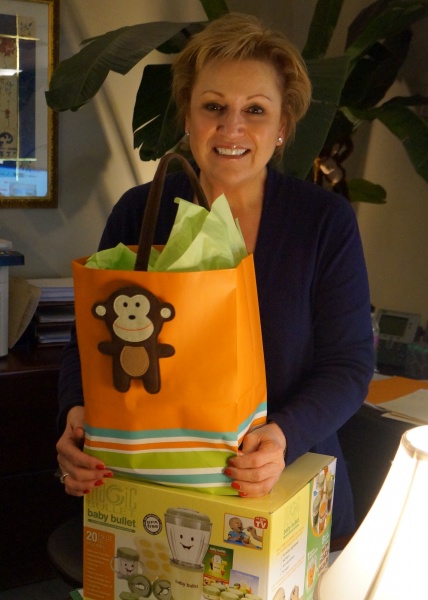 Donna poses with her generous donations!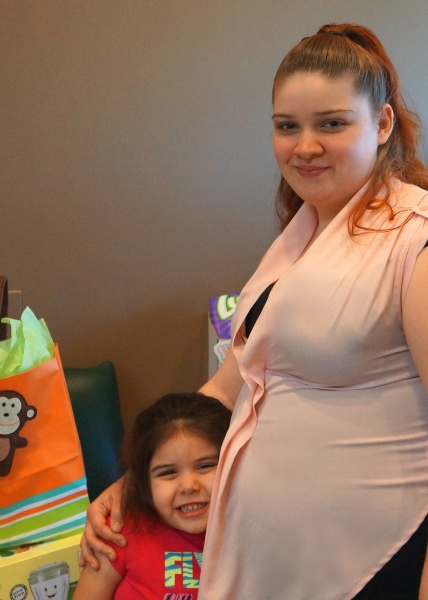 Shout out for our guests of honor Rebecca and her daughter Arianna!
Rebecca and Arianna stopped by the Global Resources office to thank us for the donations and to explain the mission of the Teen Parent Connection.  Rebecca was once a Teen Parent Connection client and now is a volunteer.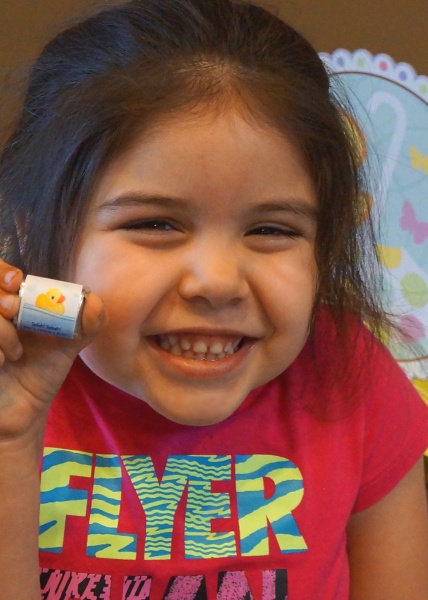 Our favors have Arianna's approval!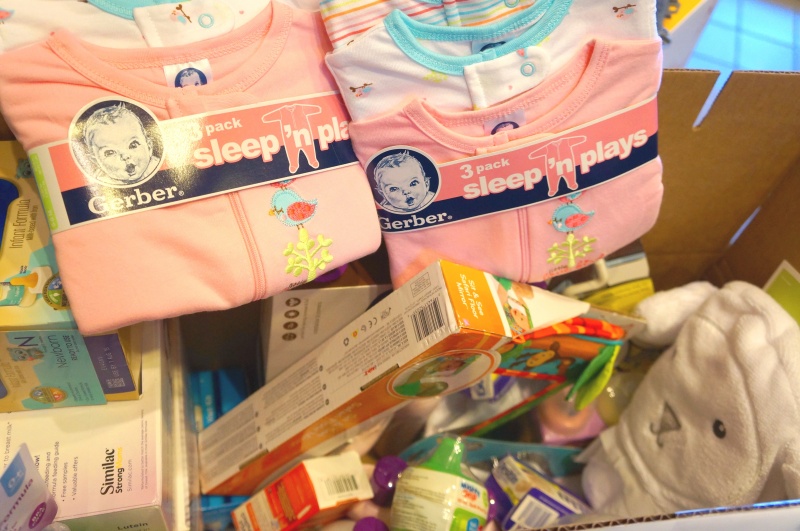 Some of the donations…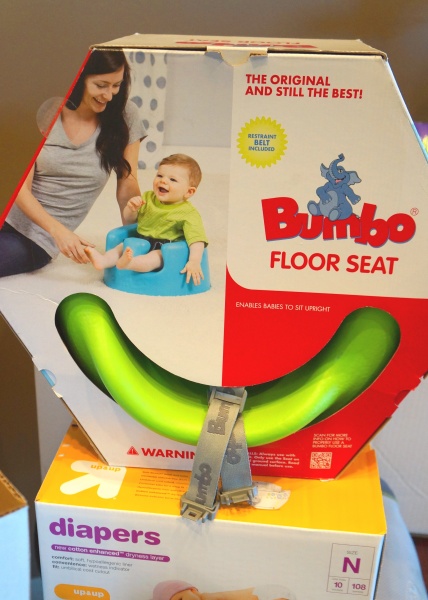 Thanks to all the Global Resources employees who donated to the Baby Shower Drive!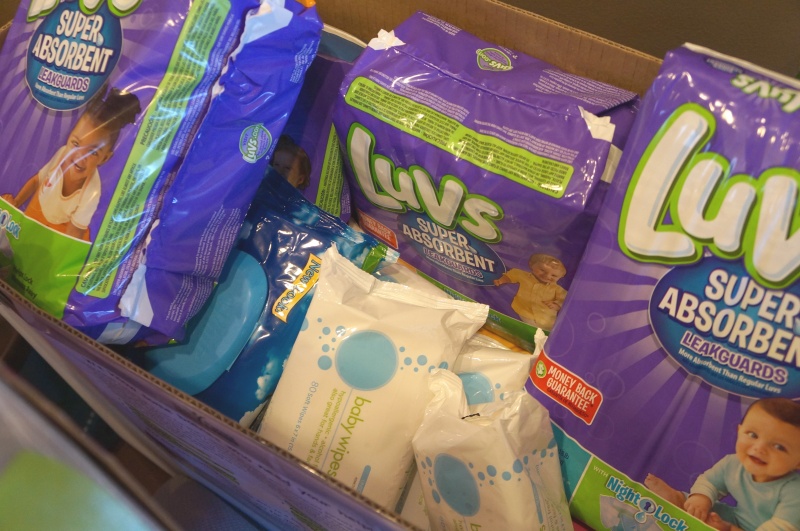 We literally had boxes and boxes!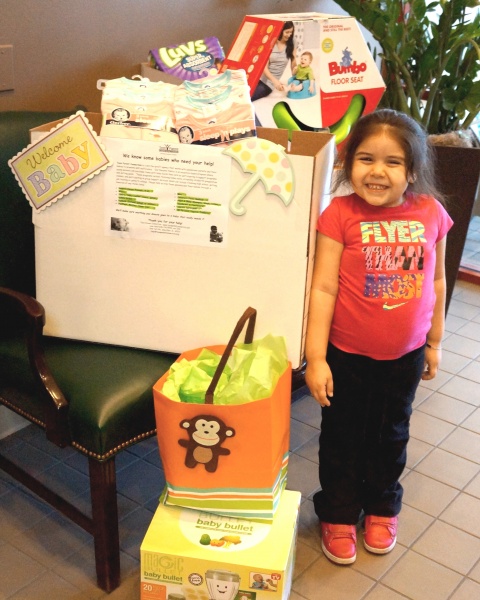 This stack of donations is taller than Arianna!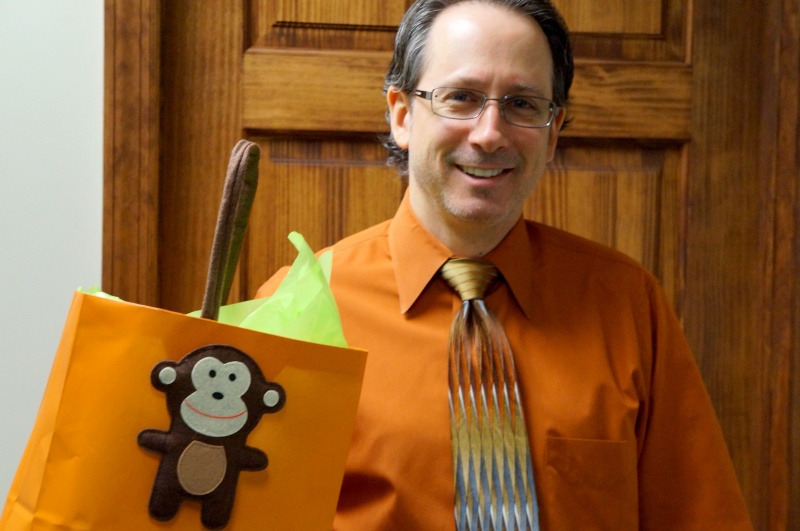 Thanks to Rick for loading all the donations for delivery to the Teen Parent Connection!