Global Resources Provides Toys For Children In The ER!
By
Carrie Ann Green
Sep 23, 2014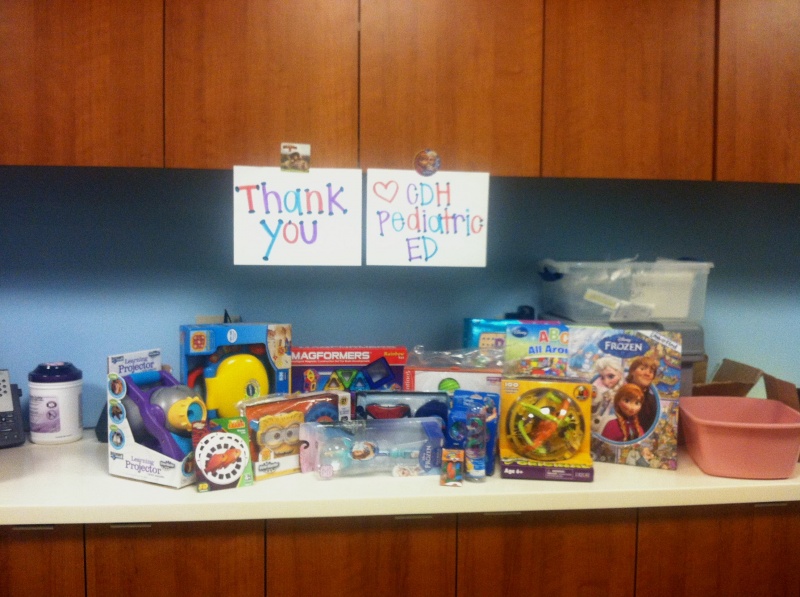 Some of the toys that were purchased.
Toys are great tool to help alleviate a child's suffering in the ER when possibly facing invasive procedures such as IV starts, X-rays, spinal taps, stitches or devastating news.
Kim's daughter Amanda works in the Pediatric Emergency Department of Central DuPage Hospital and she made us aware that there was a shortage of toys specifically meant to engage children who visit there for treatment.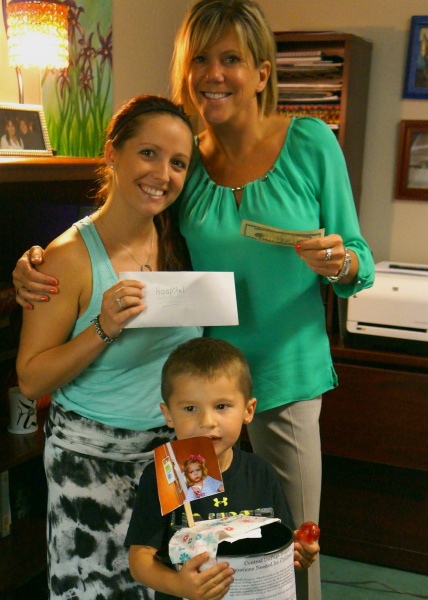 Amanda and her son, Dominic, collect a donation from Jen.
Due to a high volume of autistic cases, specific toys/games/arts & craft materials were required as these toys needed to be suitable for a hospital environment as well as the special needs of the patients (this is why we raised funds as opposed to asking for toys to be donated).  One example would be the Fisher-Price Learning Projector that was purchased.  It can project images on the ceiling, keeping a child's attention while being sutured.
The original fundraising goal was $200.00, which we were pleased to surpass with a grand total of $352.00!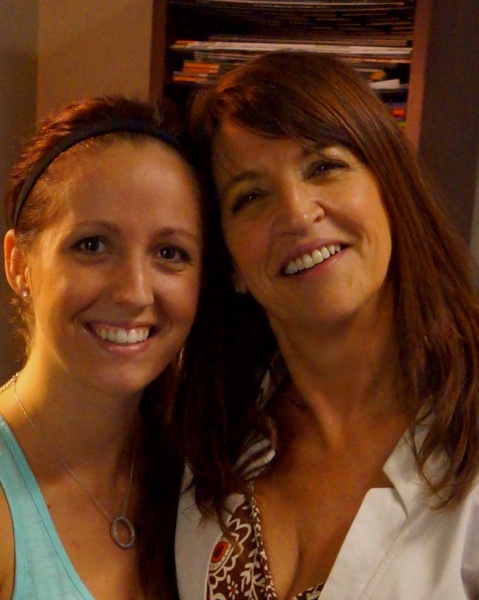 Mother and daughter pose—Kim couldn't be prouder of Amanda.
Amanda and the Pediatric Emergency Department staff at Central DuPage Hospital thanked everyone for their contributions that "made it possible to purchase these wonderful distraction items! Thank you so much to everyone at Global Resources!"