Global Resources Reviews: Deliverables Were Fast & Furious!
By
Carrie Ann Green
Dec 23, 2014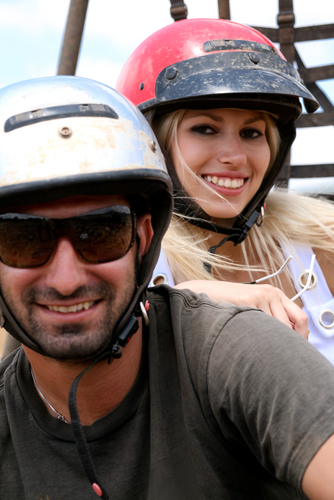 Situation
The Global Resources client was the president of a well established motorsports dealership needing to bring the business' finances and operations up-to-speed.
"I have, in my past corporate life, managed complex, worldwide divisions.  What I relied on, in order to do this successfully, were clear, accurate financials as well as metrics to measure performance, on a timely basis.
Enter my new career—this dealership was 50 years old when we took over and it operated like a 50 year old dealership.  Luckily, it came equipped with highly seasoned employees.  There were, however, no DMS, financial reporting, metrics, processes or procedures.
Everything was person dependent and trying to create any goals or strategies was useless without the supporting infrastructure.  Oh, yeah, did I mention that I have no industry specific background?  Result—disastrous!"
Process
The Global Resources consultant "was outstanding.  His depth of knowledge in this industry and his broad technical/program/application skills afforded me a running start.  Deliverables were fast and furious.
His personality and style meshed well with a wide variety of people, which enabled the entire team to buy into the changes and support the project, as a whole.  Don't underestimate the power of that quality.
This team has never before gone through a big change in business operations, accepted accountability for numbers/targets, etc., yet their buy-in has been fantastic.  Motivation as well as commitment increased substantially.
I attribute this largely to his nonthreatening, inclusive, approach and his ability to clearly show results in a short period of time.  Our team has embraced the changes and they understand the benefits coming out of this project.  We are, finally, unified, working together for clearly articulated/trackable results."
Result
The client shared that she wanted "to clearly communicate my 'off-the-charts' level of satisfaction with the consulting project undertaken by Global Resources, LLC.  The contribution that our consultant has made, in particular, has course corrected our operational and financial direction, while creating the processes and measurements to ensure our business stays on target."
Additionally, "all the depth and breadth of the work completed, to date, is mind boggling.  I'm back in an environment where there are timely numbers, budgets, systems, goals, metrics, action plans, strict accountability, division specific information, etc., etc., etc.!

GR, via our consultant, has been the catalyst needed to save my business as well as my personal sanity." Kathryn, President