Global Resources Reviews: Taught Me How To Be A Better Leader
By
Carrie Ann Green
Nov 1, 2013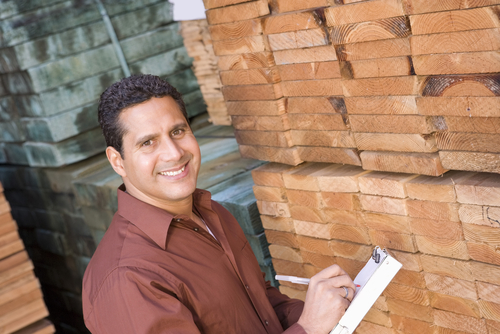 Situation
A 25 year old family-owned hardware, lumber, industrial supply and tool rental business had been struggling.  The company was heavily dependent on the housing market as well as the construction trades and "the past five years have been a huge struggle to maintain adequate levels of profitability.  As we have worked to cut costs to a bare minimum, we found that, despite what we did to reduce expenses, we found ourselves in a constant cash crunch."
There was also a leadership transition that started early last year when the son assumed his father's role as president due to a sudden illness.  While they had been considering setting up a transition plan, this forced departure became the transition plan.  "As I assumed my dad's entire responsibilities and took on an overall leadership role, I felt that I could never lead with confidence and authority.  Although I have been working in our business for seventeen years and I had managed certain segments of our business, I felt like the tail was definitely wagging the dog."
While the management team had kicked around the idea of having an outside firm come in and right the ship, they always felt that they could not afford it, however, "the pain of not changing (trying to fix it ourselves and waiting for the 'economy to rebound') finally grew greater than the pain of doing something about it."  The client agreed to have one of Global Resources' analysts come in for a day to provide an overview of the company.
Process
When the analyst made his presentation, "nothing caught me off-guard; I already knew the areas that we needed help, but what I realized, really quickly, was that I did not have the knowledge or the resources to do it." The client agreed to the next steps because "deep down, I knew that for the long-term health of our business, we needed their help."
The client wasn't sure what to expect, but went forward with "a very open mind and a willingness to learn and listen as much as possible.  I knew after the first week that we were on the right track."
The Global Resources' consultant focused on the Cash Planning and AR Collection Process, Budgeting and Forecasting (both business and departmental), Organizational Structure and Job Descriptions as well as rewrote the Company Handbook and worked one-on-one on developing the client's leadership skills.
Result
Prior to their consultant's arrival, "I did not know what our business was doing week-to-week or month-to-month.  Now, after having an unbiased outside source break-down all the areas of our business (reassuring us that we are better off than we thought) and provide us with concrete steps and initiatives on how to bring us back to our desired profitability levels, I feel like, for the first time in years, that I have hope." Brian, President