Global Resources Reviews: The Sky's The Limit!
By
Carrie Ann Green
Oct 28, 2014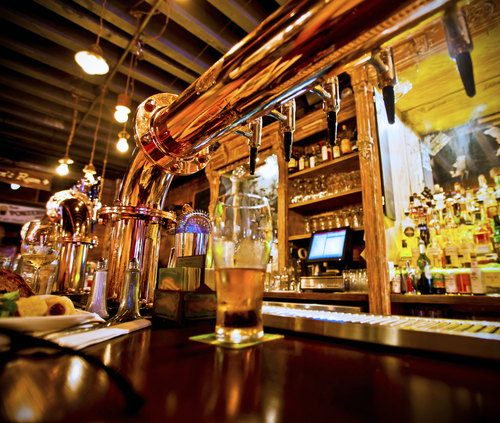 Situation
A client owning a neighbor bar, restaurant and live music venue with two popular locations had a trusted business associate recommend Global Resources to assist with their organizational improvements.
Process
"We were a bit skeptical, due to our past experiences with other consulting firms," but their GR analyst hit the ground, running.  "We were shown some cold hard facts that we've mismanaged a lot of our resources over the past 11 years that we've been in business.  I was most impressed with how quickly and concisely that he was able to explain everything.  Other firms that we've dealt with were far smaller and took longer to produce metrics and reports and none were as clear-cut and professionally done as his materials."
After weighing the pros and cons (including, "How am I going to pay for this?"), the client decided to move forward and two GR consultants were quickly dispatched to his business, meeting with the client the next morning.  "Within 2 – 3 hours, they were able to address our biggest issue with tremendous results.
They made a phone call and put us in touch with someone who could help us resolve a credit card factoring loan, which, quite frankly, was strangling our business.  That alone, showed us the potential that these men offered."
Other major deliverables included a cash management system.  "We've essentially managed our business out of our checkbook, instead of forecasting, looking at the numbers and knowing how to tweak and control those numbers.  With the exception of promotions, we'd never even contemplated looking ahead 3 months.  The GR consultants explained the necessity of doing so.
Our issue was never creativity, but rather cash managing, execution and accountability.  I've honestly learned more in 4 ½ days than I have in my first 17 years in the business.  They were particularly sensitive to the cash flow issues that we've been facing and, most, if not all, of the ideas and systems that they've helped us to implement are high impact, low cost and, generally, things that we can do in-house."
Result
"We've been players in our market for over a decade, but, now, I feel as though we're so far ahead of where we've ever been.  I look forward to having them back, once we have these systems and ideas rolling.  I thought that I knew a lot about our industry and, that might be the case, but the sky's the limit under their tutelage.  Thanks for picking these two guys.  I couldn't be happier with their performance." John, Owner