Hiring In Today's Market
By
Global Resources
Aug 31, 2011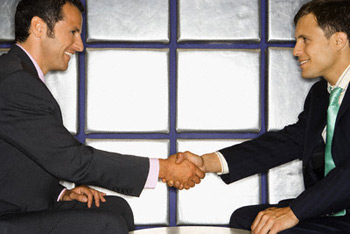 Will it be easier for companies that are hiring to find the right person?
Due to the recent slump in the job market, the pool of candidates an employer has to choose from is growing significantly larger. Therefore, the question then becomes: will it be easier for companies that are hiring to find the right person? Typically, the answer to that question depends on the kind of position employers are looking to fill. For example, 20 percent of employers in the manufacturing sector plan to increase hiring. In addition, 19 percent of employers in the service sector plan to increase their hiring efforts. Also, turnover within sales positions is currently at an all-time high. Due to these factors, it may seem logical that an employer has the cream of the crop to pick from.
According to USNews.com, what is odd about the recent spike in the jobless rate is that it has been accompanied by an unusual increase in the number of people who claim to be seeking work. Normally, when the unemployment rate leaps upward, a decline in the share of the population either working or seeking work is seen. (Economists refer to this as the participation rate.)
Clearly, however, trends from the past are not repeating themselves during this particular economic slowdown. Employers are now faced with new and more challenging factors when looking to fill positions.
One of these factors is unemployment benefits. In order for a person to receive unemployment benefits, he or she must be looking for work. As such, the extension of benefits is artificially coaxing many people who would no longer be in the workforce to claim they are still seeking employment. If these individuals indicate they are attempting to obtain employment, they can continue to collect benefits. However, this method of collecting benefits causes unintended consequences as the unemployment rate is boosted faster and further than normal in a recession.
Due to the fact that there may be unemployed individuals attempting to seek employment simply to collect benefits, resume selection may become more difficult and timely when employers filter through responses. Some candidates may not desire a particular job offered by an employer. Though, these candidates are applying for the position regardless in order to receive their unemployment benefits. Additionally, employers may also receive responses from candidates who might not be properly qualified or maintain no experience in relation to the position being offered.
Another potential problem employers may be forced to grapple with is that there may be a perfect candidate who fills all the necessary requirements of a particular position; however, that candidate may not accept the job offer as he or she may not be financially stable. In other words, these economic times may be forcing job candidates to seek higher salaries than many employers are willing to offer.
In the end, the task will fall upon human resources personnel to determine how much heart, passion and willingness to learn a particular candidate possesses. The current economic situation in the United States will undoubtedly give the businesses hiring more options. However, employers need to keep in mind that though there may be more candidates to choose from, the process will be a tedious one that should only be undertaken by experienced and qualified professionals.