Jumping Into Our Hearts
By
Carrie Ann Green
Apr 25, 2014
John and Marie's daughter Riley participated this year in her school's Jump Rope For Heart event, raising money for the American Heart Association in honor of her grandfather, Papa, who passed away last December from undetected heart disease.  Her goal was "to help raise money to find way to prevent this from happening to other families."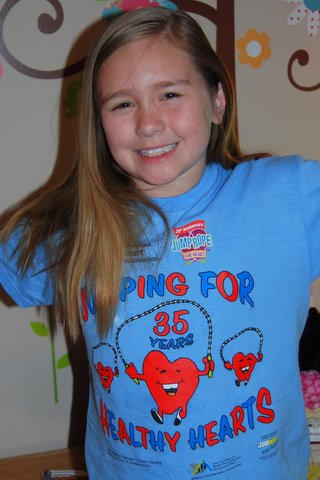 Riley shows off her T-shirt.
Her fundraising goal was $500.  Employees at Global Resources responded, along with family and friends, and Riley raised $1,280.  Riley was the top fundraiser at her school, raising the largest amount of funds ever from a single participant.  She was honored with a letter from the American Heart Association, congratulating her on this achievement and recognizing her as a role model for her school, teachers and classmates.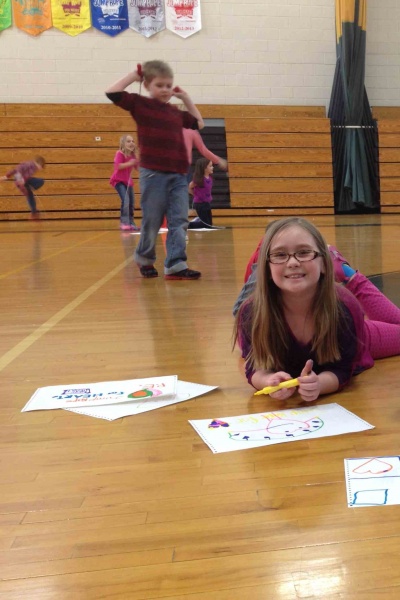 Riley creates posters on heart awareness
while waiting for her turn to jump rope.
Riley thanked everyone for their generosity and for allowing her to be the school leader, "I'm excited that your contributions can help research ways to prevent heart disease. I am proud to be a part of something so important and know my Papa is proud of all the support I received."
Everyone at Global Resources is just as proud of her efforts!
Interested in donating or participating?  Visit the American Heart Association's Giving page to learn how you, too, can make a difference!