Let It Snow! Let It Snow! Let It Snow!
By
Carrie Ann Green
Dec 16, 2014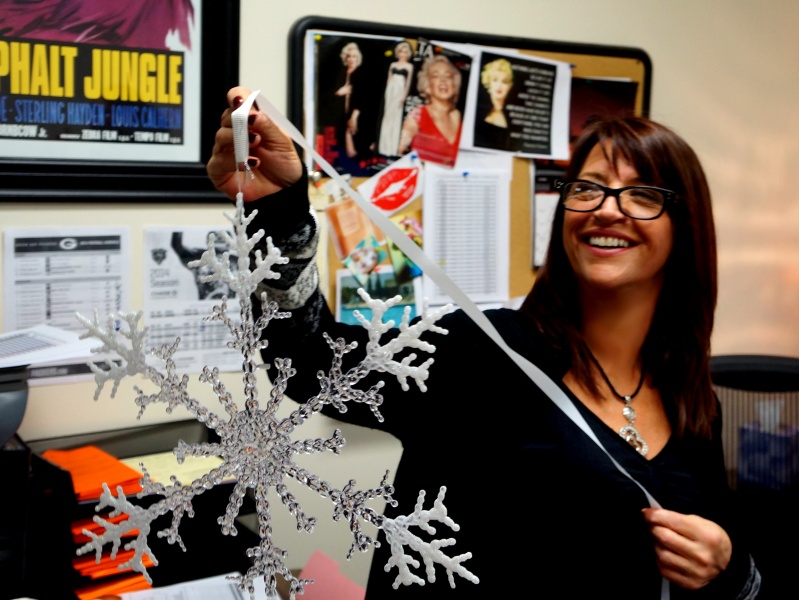 There are traditions that you look forward to every holiday season.  A few of our family favorites would include taking an excursion to Chicago to view the decorated department store windows on Michigan Avenue, donating to the Salvation Army bell ringers (an especially big thrill for young children), and staying after hours to see the lights (and sleeping animals) at Lincoln Park Zoo.  Here at the Global Resources, it's all about Toys For Tots, our Food Drive, and the giant snowflakes that magically dangle above our desks and deck our hallways!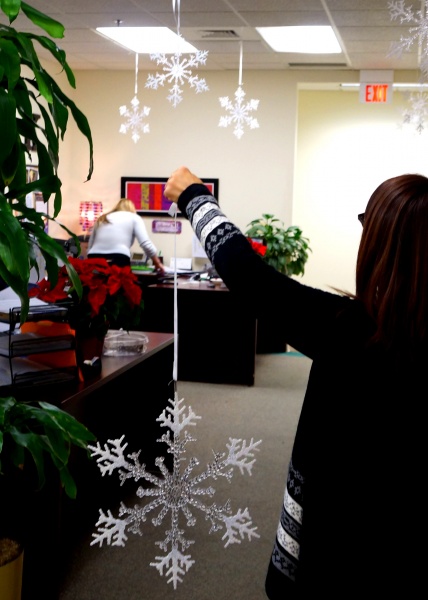 Kim directed the placement of the ornaments.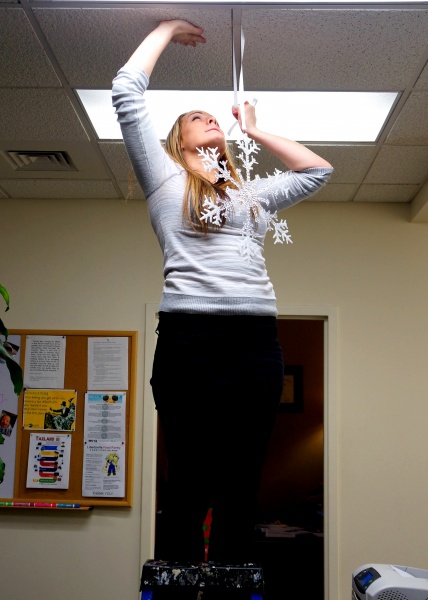 This year, Ashley bravely volunteered to climb on the stepladder in order to hang snowflakes, which Kim and Sarah had previously attached white curling ribbon.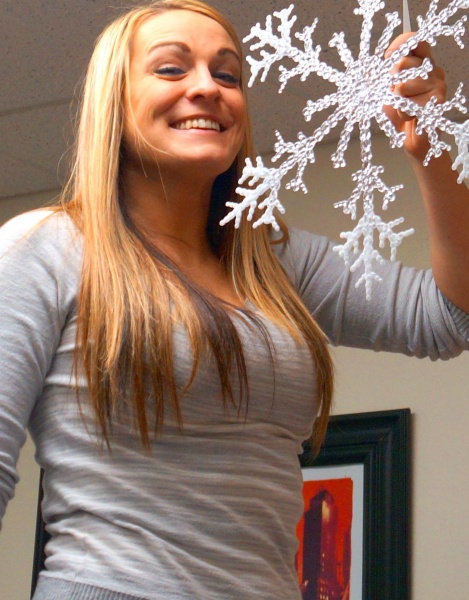 Snowflakes in the air, carols everywhere…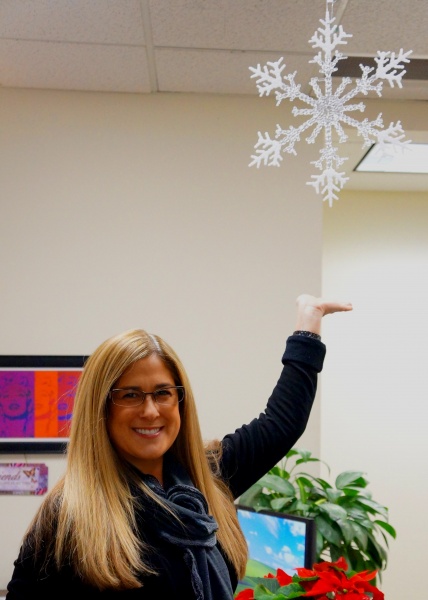 For the final touch, Sarah selects a radio station playing Christmas music.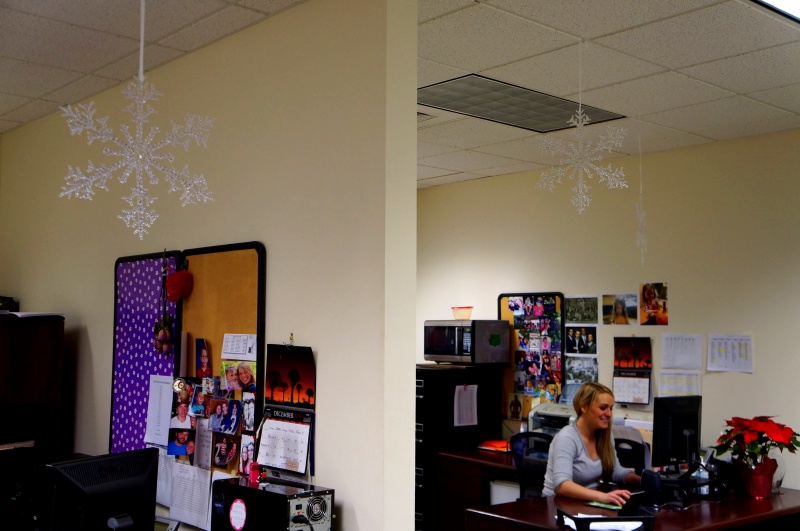 Snowflake Lane!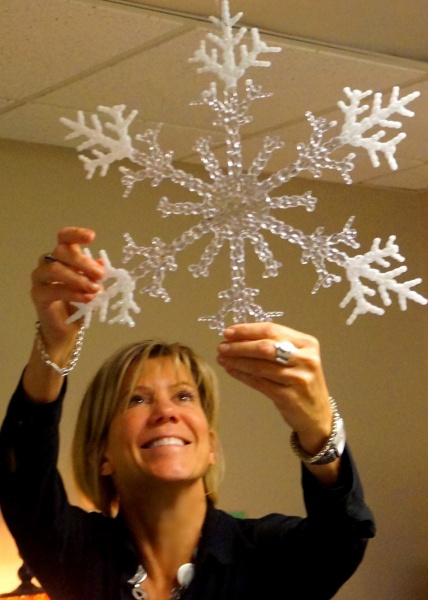 A warm smile from Jen.
Imagine walking past our decorations hearing the lyrics from 'Winter Wonderland' in the background.  It's joyous! Our snowflakes bring holiday cheer to everyone who visits our office!