New Healthier Vending Arrives At GR!
By
Carrie Ann Green
Oct 21, 2014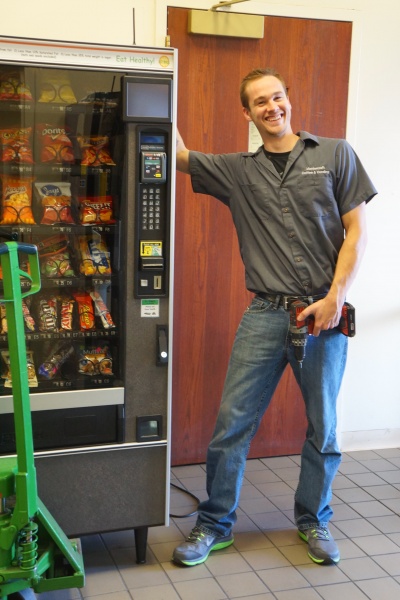 It was with great anticipation that we watched our new vending machines being installed and then filled with healthier beverage, snack and meal selections.  While we had the opportunity to taste-test a selection of the healthy menu items provided by Mastercraft, earlier in the year, we couldn't wait to have full access on a daily basis!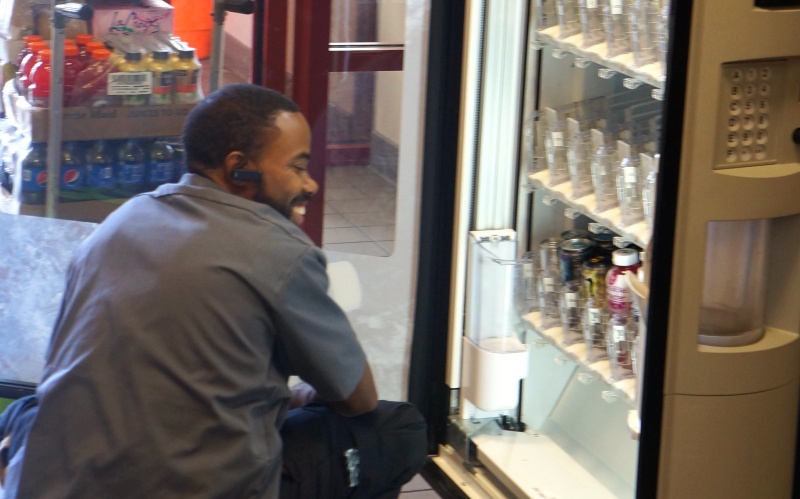 Many choices recall the popular 'Eat This, Not That!' book series, offering healthier versions of our favorite impulse vending choices.  There something to accommodate every type of diet restriction imaginable from sugar free, low sugar, corn syrup free, artificial sweetener free, caffeine free, low cal, low fat, no fat, trans fat free, low carb, and more!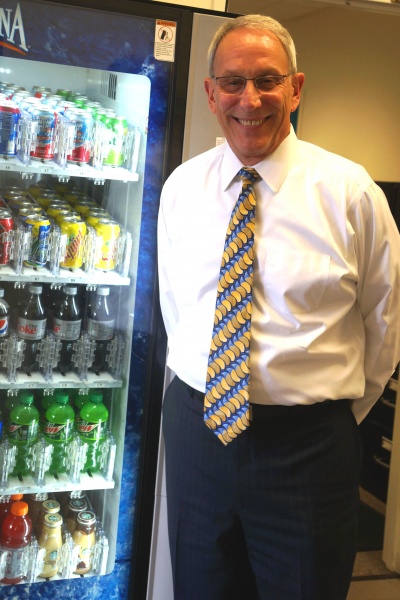 Beverages range from Minute Maid 100% Orange Juice to plenty of zero calorie refreshments such as Coca Cola, Pepsi, Dr. Pepper, and Monster Energy.  There is a low calorie version of Gatorade as well as attractive caffeine free sodas such as Sierra Mist, Squirt, and Barq's Root Beer.  Bottled and flavored water are also provided along with Starbuck's iced coffee.
A sampling of products found in our healthy (i.e. less than 35% fat, less than 10% saturated fat and less than 35% of total weight from sugar) snack vending would include KIND 100% Whole Grain Bars, Oven Baked Cheetos and Lay's potato chips, Jenny's Cheese Popcorn (100% whole grain, 0 grams trans fats), and Jack Link's Teriyaki Beef Steak Bites (96% fat free, 10 grams protein) to name a few.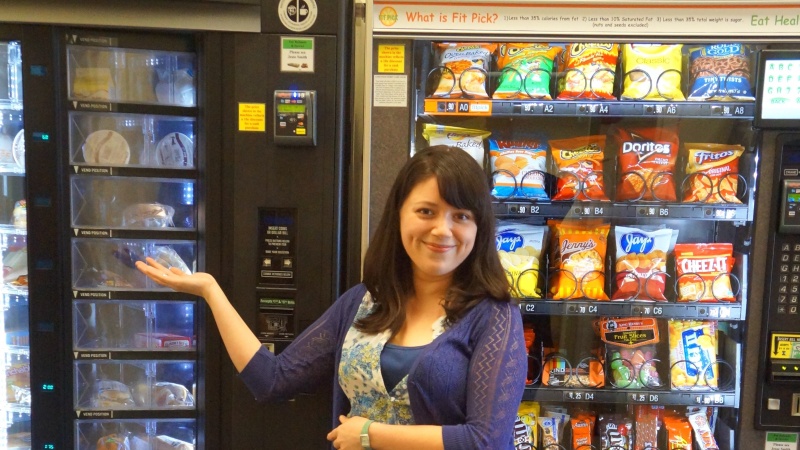 The 'wheel of death,' as it was affectionately known, must now be renamed the 'wheel of health' with such offerings as Hormel Bean & Ham Soup, Turkey Bacon Melt Subs, Chicken Salad Sandwiches, Dole Mandarin Oranges as well as Fat Free and 2% Milk (for low sugar cereal such as Kellogg's Rice Krispies).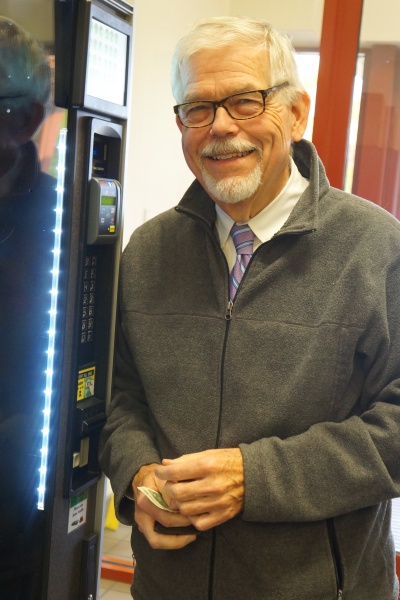 Although our vending is healthier, it's important to note with this broad selection that no one feels deprived of taste, making it easier to stay healthy!