Office Sweet Office
By
Carrie Ann Green
May 22, 2013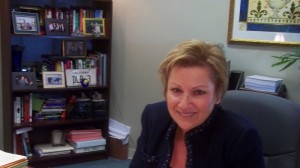 One of the most attractive offices at Global Resources belongs to Donna.  Her decorating style stems from the realization that the average person will spend more waking hours at work than any other place, meaning that it was well worth the extra time and attention to give her office all the comfort and serenity of home.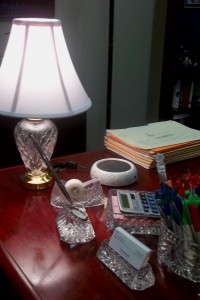 Her office is traditional, yet, feminine.  A collection of cut crystal desk accessories is another beautiful focal point for visitors' eyes.  Several lamps provide soft indirect lighting, which is less harsh than the standard overhead light fixtures that she normally turns off (it was quite jarring when I switched them on for the sake of taking photographs).
Her top tip for office décor is to bring in fresh flowers.  An orchid plant is currently the centerpiece of her meeting table, but she switches out flowers with the season, so that vases of tulips or oversized peony blooms may soon grace her table.  The elegant mix of accessories suggests a French Country or perhaps English Garden style.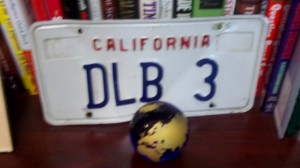 Mix Work Items with Personal Items
Donna surrounds herself with objects that resonate on a personal level, from a California license plate (that came off the car that she drove from California to Chicago before accepting a job here) to photos that stir happy memories of times spent with friends and family.  The poster across her desk depicts the South of France, a favorite vacation spot—if she feels stressed, a quick glance at that poster instantly relaxes her.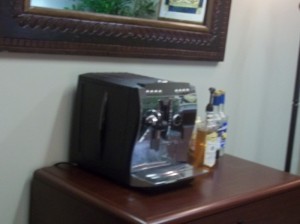 Organization, she tells me, is another keystone in creating a comfortable office.  Keep all your piles straight, Donna says with a smile.  She hates to feel disorganized.  A full coffee station, her personal Starbucks, with an assortment of bottled flavorings, is that final touch of luxury which makes this office her home away from home.