Prepping For Our Annual Meeting At Global Resources
By
Carrie Ann Green
Jan 27, 2015
Once again, it's time for our Annual Meeting, when all of the Global Resources' analysts, consultants and management gather to share best practices tested in the field, review all the recent regulatory and tax changes that affect GR clients, and enjoy networking time among colleagues.
Behind the Scenes at Global Resources…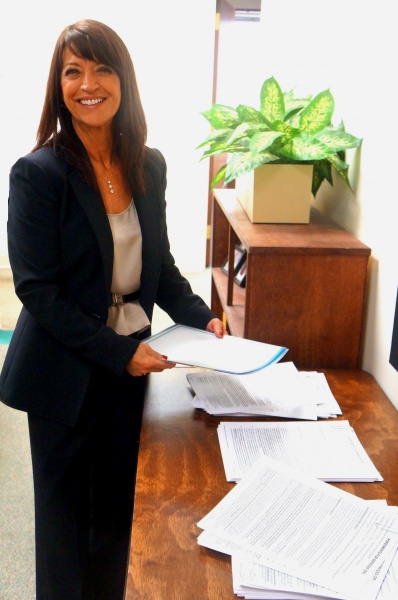 Temporary work tables were set up.  Kimmie (above) and Sarah, then worked on assembling the endless stacks of handouts, worksheets, CD/DVDs, etc. to be distributed to the attendees (literally, boxes and boxes of materials).  Additionally, Sophie printed, stuffed, and arranged in alphabetical order the hundreds of nametags.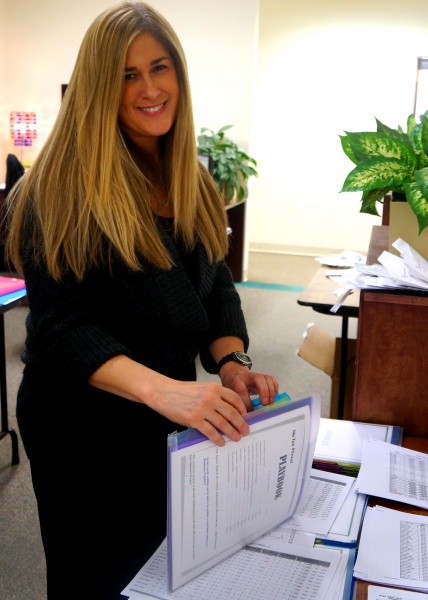 Our Global Resources administrative team focused all their time and efforts, in addition to their core responsibilities, on the weeks of preparation, which would allow the actual event to proceed, seamlessly.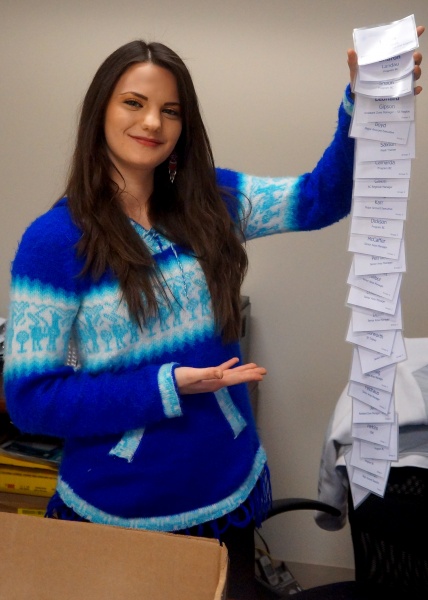 Sophie shows off the finished name tags!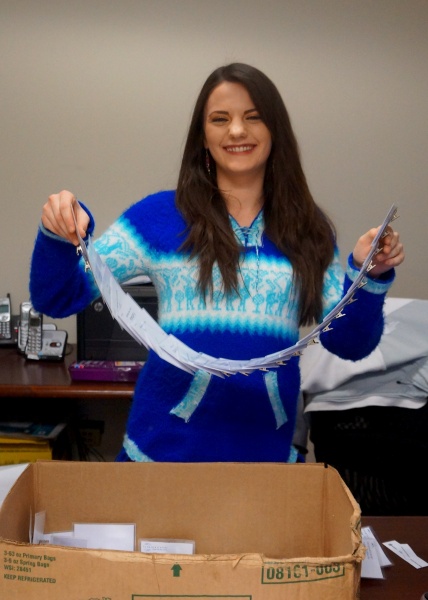 All Smiles at Registration
Attendees were welcomed and efficiently checked in.  Printers and extra blank name tag inserts were on hand to fix any name tag issues.  Representatives from our travel department were onsite to assist with any flight delays or rescheduling.  It was a mammoth task, bringing over 300 people from across the United States to the meeting, but it went off without a hitch!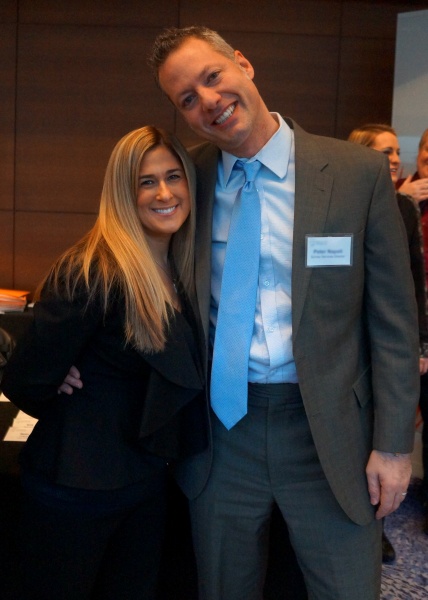 Sarah poses with a happy attendee!