Recruiting
By
Global Resources
Aug 17, 2011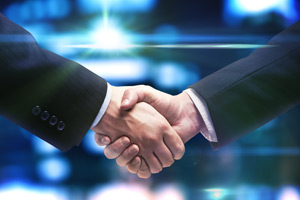 Find the best employees with a little hard work
Traditional recruiting tactics have become obsolete and companies must keep up with the times in order to maintain their high level of recruits. Years ago, active job seekers searched the classifieds of their local newspapers to check for job openings. Today, those same job seekers are drawn to the Internet and away from newspapers. In the past, potential recruits would call and arrange for an immediate interview with hiring managers, but now networking and technology have taken over the recruiting industry. This is true from the perspective of both the interviewer and interviewee.
According to a report released by the Pew Internet Project, 52 million Americans have hit the Internet in search of a job. That is a 60 percent jump over the number of people who used the Internet in their online job searches since March of 2000. On an average day, more than four million people search out new opportunities on the Internet. Interestingly, of the people with Internet access who look for job information online, the most active job seekers are those who log onto the Internet from work.
Candidates looking to inquire about a position not only refer to the Internet, but they attend job fairs. Data from the Bureau of Labor Statistics suggest that people who use many job search methods find jobs faster than people who use only one or two. There are a few popular national job sites to choose from including Careerbuilder, Monster and Hotjobs. Some job boards provide national and local job listings, while some of them relate to a specific type of work and others are general. Local job boards are also a great way to network and find new opportunities on Web sites such as www.chicagojobs.com. Many professions have associations that offer employment information, including career planning, educational programs, job listings and job placement. Do not forget to check those out as well.
There are many advantages to using the Internet for recruiting purposes. Overall, for the job seeker, it is a quicker and more efficient process to research companies and contact them via e-mail. The Internet also provides better due diligence for both the candidate and company and a greater selection of both job sites and resume databases. For example, if a company has a particular need in a certain area of the country, they can select and correspond with someone through the resume database. As time progresses, pursuing this avenue has helped many companies to fulfill recruiting needs and quotas throughout the year. This system allows the candidate to respond in many different ways, including phone call inquiries, e-mail and fax. Finally, this process is considered very inexpensive when compared to traditional print advertising.
On occasion, there are times where it is necessary for companies to place a print ad and a job posting for the same area simultaneously. In most cases, a newspaper will discount their print price if you also post with them online.
Job fairs can be effective when a company is highly selective and knows which type of job fair is best for their particular needs. Some high school and college placement offices invite recruiters to use their facilities for interviews or career fairs—keep an eye out for these events. On average, 20 different companies attend job fairs and this tends to create confusion and indecisiveness among job candidates when selecting a company they would consider working for.
For employers, if it is cost-effective, utilize cable TV commercials, sports radio and news talk radio to reach a whole new level of candidates. This avenue of advertising accomplishes more than just recruiting, it is one of the most effective ways to brand a company's name. Exposure through the radio or television tends to reinforce the other avenues of advertising utilized.
In order to stay in the game and obtain the best candidates available, companies need to adjust to the ever-changing recruiting market and technology that is available today. Remember, many jobs are never even advertised. It is always best, as a potential candidate or employee, to talk with friends, family, neighbors, acquaintances, teachers, former coworkers and any others who know of or may know of an available position or candidate looking for a position. Remember to continually develop new contacts by joining student, community or professional organizations.