Surpassing The Fundraising Goal For ALS!
By
Carrie Ann Green
Sep 27, 2013
Global Resources employee Scott shared that his team at the ALS Walk4Life event, held Sunday, September 22nd, surpassed their $8,000.00 goal this year, raising a grand total of $9,964.00.  Scott thanked the generosity of his coworkers for contributing $670.00 as team sponsors.
The Walk benefited the Les Turner ALS Foundation, "a leader in research, patient care, and education about Amyotrophic Lateral Sclerosis (ALS), better known as Lou Gehrig's disease, and other motor neuron diseases (MND). The Foundation serves more than 90% of the ALS population in the Chicago area." The cause is very close to Scott's heart, since his uncle was diagnosed with ALS approximately a year ago.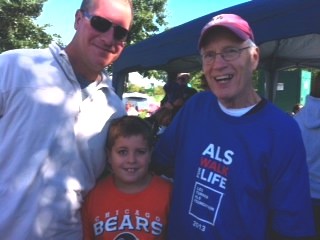 The ALS Walk4Life was a family affair—
Scott with his son and his uncle at the starting tent.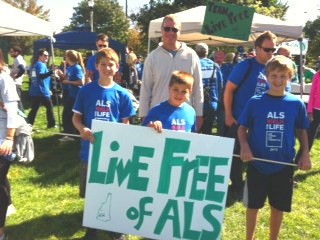 Team members display their handmade poster.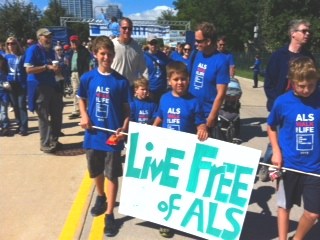 Walking together and enjoying some gorgeous Fall weather.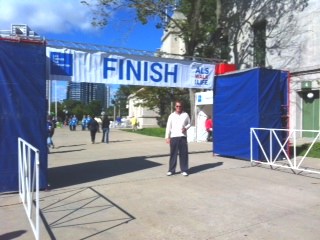 Scott poses at the finish line.
The ALS Walk4Life in Chicago is finished for 2013, but the fight against ALS continues.  If you're interested in supporting the Les Turner ALS Foundation, there are many ways to make a difference and provide hope and help for people with Lou Gehrig's disease.