Sweet Home Chicago!
By
Carrie Ann Green
Feb 10, 2015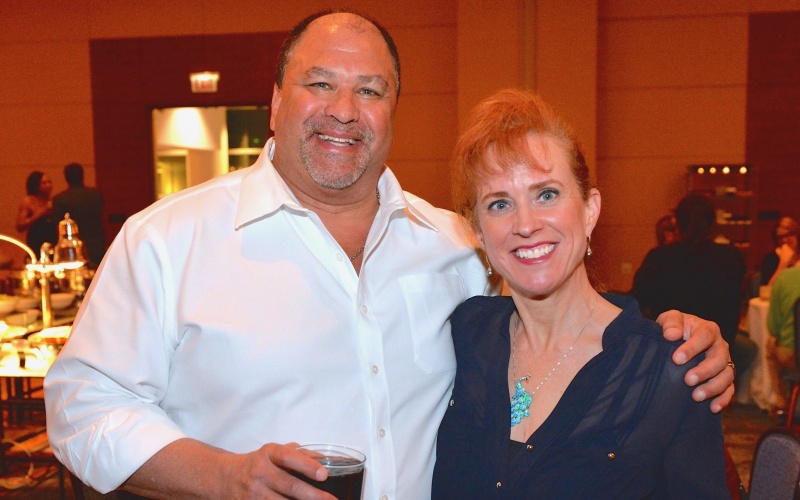 President Dave Danzig warmly greeted employees as they arrived.
The Global Resources Annual Meeting started Friday evening with a welcome reception.  The main purpose was to provide food and refreshment to all our analysts and consultants who had arrived via various flights from all over the country (because no one really enjoys what is served on airplanes).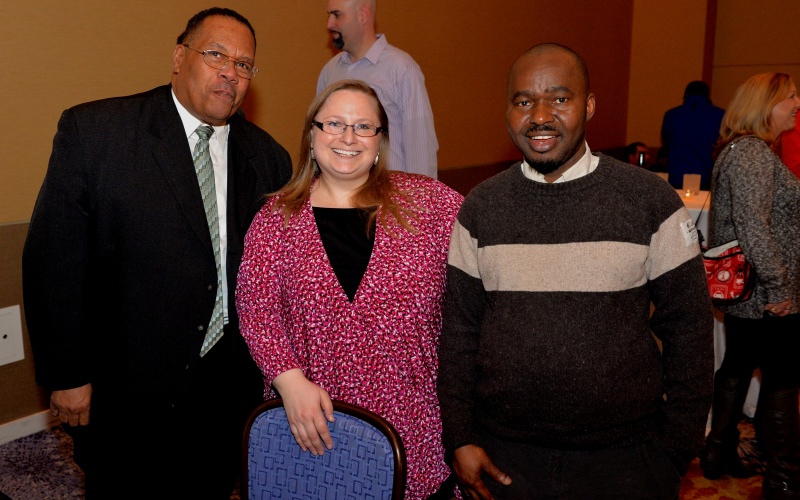 Shout out to Tonia (above, center) who organized an impressive menu of Chicago classic cuisine to greet our guests.
We enjoyed Chicago-style pan pizza (with the tomato sauce on top of the cheese layer), hot dogs with a selection of toppings (neon green relish, dill pickle spears, onion, tomato, mustard—and no ketchup, of course, because it's a Chicago dog), Italian beef and peppers, grilled chicken, salad and our favorite hometown dessert—Eli's Cheesecake (original and chocolate chip with optional chocolate and strawberry toppings).
Everyone appreciated the opportunity to mingle and reconnect.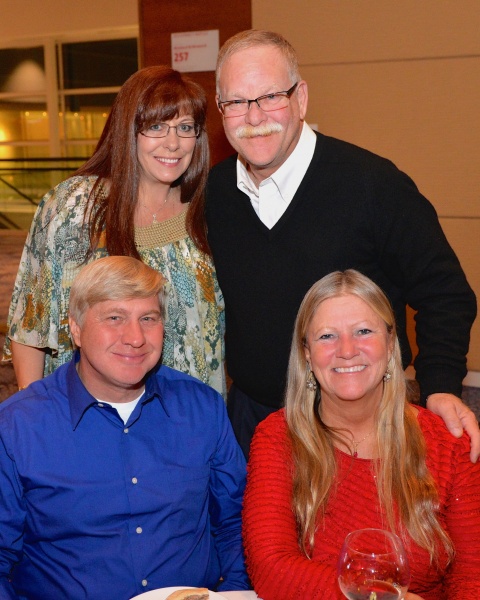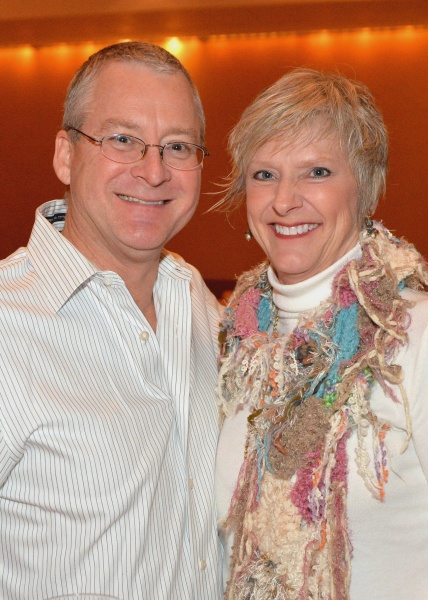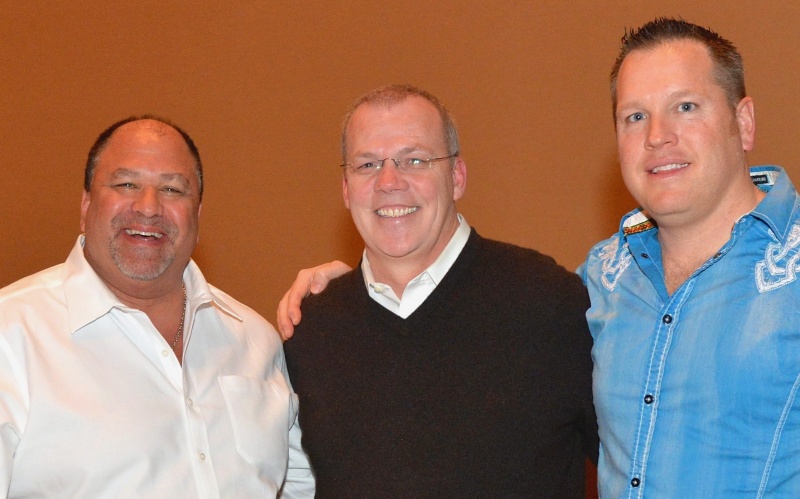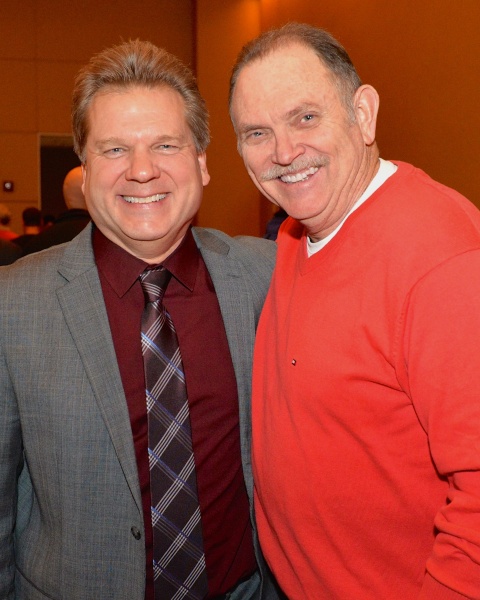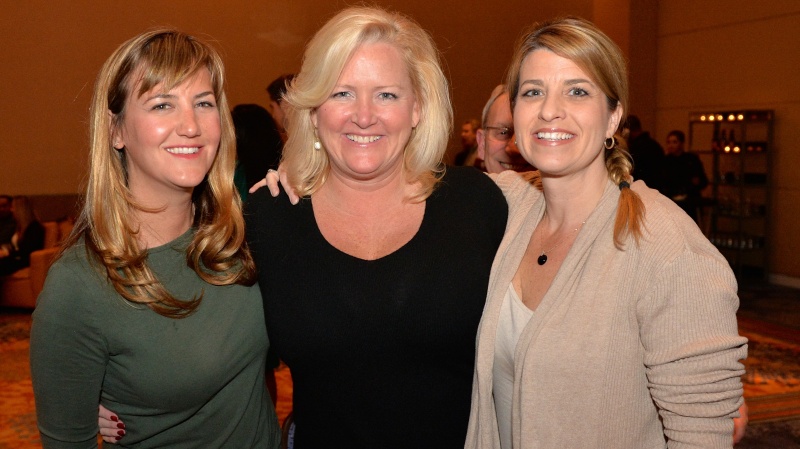 A fun time was held by all (there was even a photobombing incident)!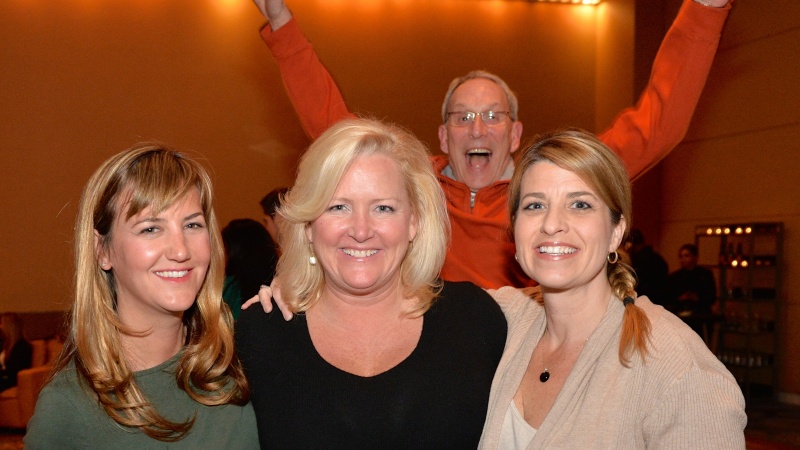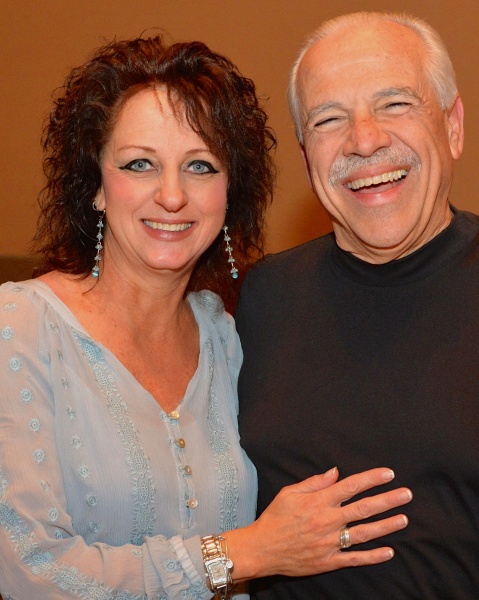 The next day, Saturday, started with a buffet with a lovely selection of breakfast dishes as well as juices, tea and coffee.  The muffins were especially outstanding—banana nut and cranberry orange—yum!  We then gathered in the conference hall and our president, Dave Danzig, formally welcomed all the attendees to our Annual Meeting.
The rest of the day was filled with various education seminars and workshops on best practices as well as a review of the newest state and federal regulatory and tax changes that impact our business owner clients.  The Annual Meeting ended Sunday morning on a high note with an award ceremony, when President Danzig recognized many worthy Global Resources employees for their dedication, achievement and service.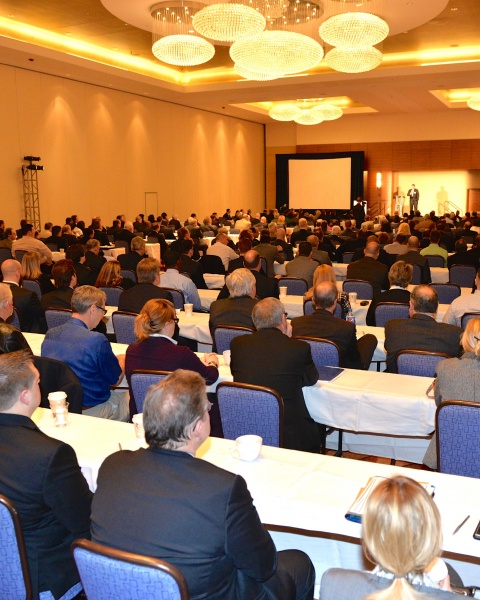 FYI, the blog title is a reference to the Blues Brothers' tune, 'Sweet Home Chicago!'